For those using the iOS version of the PDCheck App, the iPhone display must be in standard mode rather than in zoom mode.  If you have your iPhone in Zoom mode you will see the following message: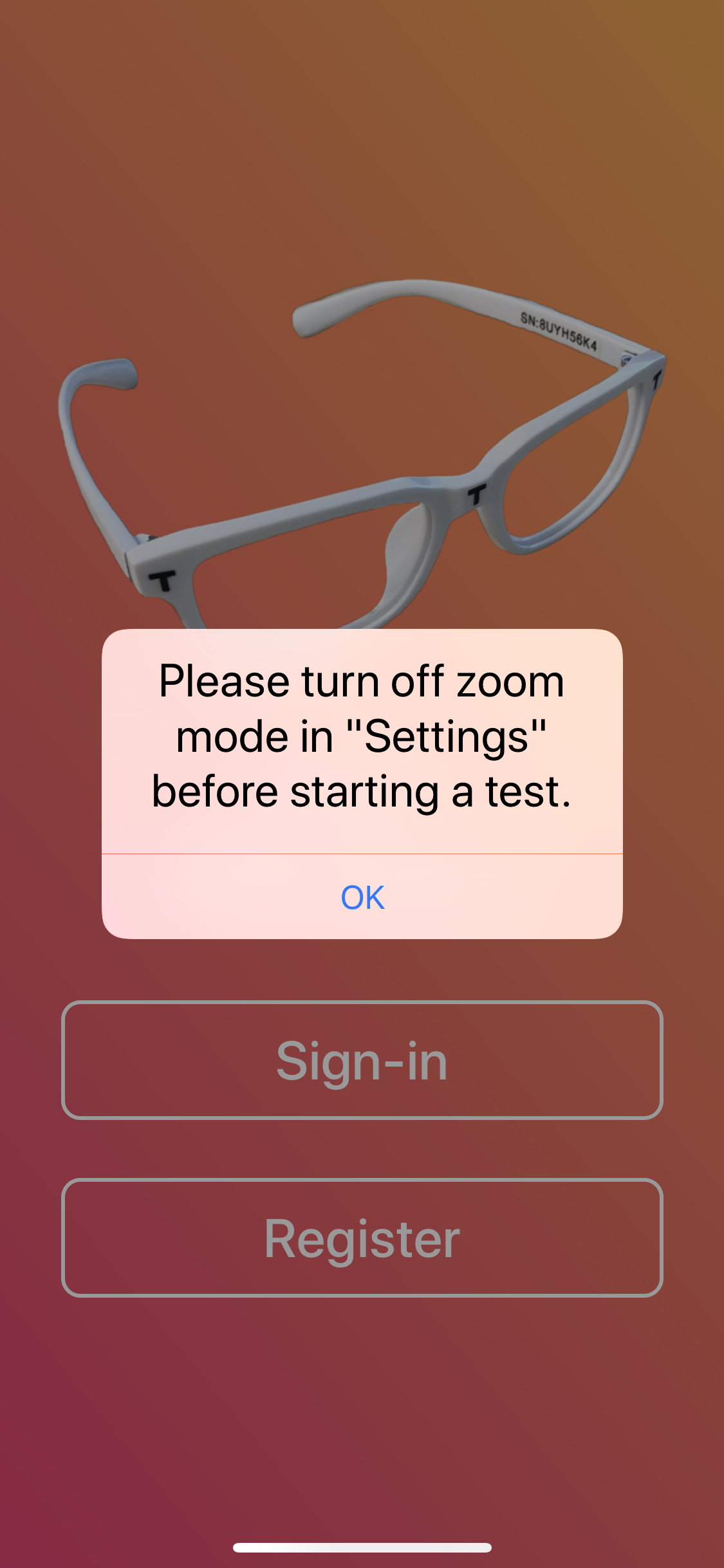 In order to change the zoom on your device (for an iPhone 6 or higher), go into the device's settings and click on "Display & Brightness."
On the bottom of your screen you will see "view" and the mode next to it.  If you see "zoom" then your iPhone is currently in zoom mode.  Tap on "zoom" and you'll be taken to a screen where you can change the display zoom setting.  Tap on "Standard" then "Set" to change the settings for your iPhone.  Once you have done this go back into the PDCheck app and the message will no longer appear.  A zoomed display will not affect text size as that can be set within the general settings tab of the iPhone's settings.  If you are still having issues after changing these settings, please contact EyeQue support (support@eyeque.com).